Bergen Knights Chapter 285
The "Brother Knights" Begin
"On August 27, 1931, wires crossed the Continent to and from San Francisco, California, where the Supreme Convention was convening, and a new Chapter – the Bergen Knights – was born."
Source: The Ahepan Magazine (July - August, 1947)
Establishment of Chapter #285

Telegraph from AHEPA headquarters congratulating establishment of Chapter #285
On Thursday August 27th 1931, the 285th AHEPA chapter – The Bergen Knights – was instituted in Hackensack, NJ at 151 Main Street by these steadfast individuals:
Theodore C. Kiscaras, Pericles Kiscaras, George Cotsakis, Oliver Somerville, Peter Liveris, Takis Nicholaides, Michael Venich, George Petrohilos, Constantine Tzentis, Michael Jianelis, Paul L. Boyatzis, Duke G. Tavernaris, Minas Candaras, Nick C. Adoglou, Angel Naglou, Nick Callesis, Peter W. Karadontis, Elias Maras, William Psaraftis, Nick Vorvis, John Caros, Nicholas Demeris, Christ Sakelariou, Andrew E. Andronis, George E. Andronis, Charles Herman, Paul Mihas, Spiros Rorris, Photis Arvanitis
Jean M. Kossarides – Supreme Deputy Governor #2 – conducted the initiation of the new members and instituted the chapter into existence.
Bergen Knights Chapter Certification

Bergen Knights Chapter Certification – Jean M. Kossarides establishment of Chapter #285
In a letter to National Headquarters, Brother Jean explained the logic as to why Hackensack was chosen:
Why Hackensack

Why the AHEPA Bergen Knights Chose Hackensack, New Jersey
Bergen Knights First Chapter Officers – 1931
The First Officers of the Bergen Knights
| | |
| --- | --- |
| Name | Position |
| Theodore C. Kiscaras | Chapter President |
| Andrew E. Andrones | Chapter Vice-President |
| Oliver T. Somerville | Chapter Secretary |
| Peter Karadontes | Chapter Treasurer |
These "Brother Knights" would serve as officers in 1932 as well
Upon completion of the meeting, the Chapter's petition for a charter was finalized and sent to AHEPA National Headquarters in Washington DC.
The first regular meeting was held the following Thursday (September 3, 1931). The chapter would continue to meet twice a month – at first, the 1st and 3rd Wednesdays of the month; then subsequently the 1st and 3rd Thursdays of the month.
By the end of 1931, The Bergen Knights Chapter 285 had grown to a total membership of 46 – 27 initiated members when the chapter was instituted; 17 members that transferred from Alexander Hamilton Chapter 54 (14) and Hudson Chapter 108 (3); and 2 members initiated at the meeting in December, 1931.
The First Members of the Bergen Knights
Initiates – August 27th 1931
Pericles Kiskeras
George Cotsakis
Oliver T. Somerville
Peter Liveris
Takis Nicholaides
Michael Venech
George Petrohilos
Constantine Tzenis
Michael Jianelis
Paul V. Boyatzis
Duke Tavernis
Minas Candaras
Nick Cadaglou
Angelos S. Naglou
Nick Callesis
Elias Maras
Peter Karadontes
William Psaraftis
Nick G. Vorvis
John Caros
Nicholas Demeris
Christ Sakelariou
George E. Andronis
Charles Herman
Spiros Rorris
Paul Mihas
Photis Arvanitis
Transfers from Alexander Hamilton Chapter 54 (Paterson, NJ)
Andrew E. Andrones
Nick Vasios
Michael Kotchikas
Andrew Samartgi
Theodore C. Kiscaras
John Anthony
Peter Messarhakis
George Andriotes
John Carter
Gus Demeris
John Pitsiladis
Evangelos Kontaras
Paul Carusos
Peter Mathews
Transfers from Hudson Chapter 108 (Jersey City, NJ)
Costas Yanakis
Constantine Sofianides
Nicholas Sapio
Initiates – December 17, 1931
James G. Stergiou
Peter Zaloumis
Membership continued to grow in 1932 with the initiations of Nick Psaraftis (January 21, 1932); and Peter Callas, Anthony N. Drugas & John Lekas (April 21, 1932). In addition Paul Bellevan, Peter Nessarhakes, Louis Varotesos and Gus M. Kossarides transferred from the Alexander Hamilton Chapter #54.
The Brother Knights continued to progress in 1932.
Supreme Deputy Governor Jean M. Kossarides transferred into the chapter on January 7th, 1932.
1932 ended on a positive note for AHEPA as Brother Franklin Delano Roosevelt was elected President of the United States who was initiated into the order when governor of New York. Brother Kossarides was an advisor to FDR
"Brother Knights" and the Great Depression
Unfortunately, the Great Depression caught up with the Chapter in 1933 as it did with the rest of the nation. By 1933 – the height of the Great Depression – unemployment had risen from 3% to 25% of the nation's workforce. Wages of those who still had jobs fell 42%. GDP was cut in half, from $103 to $55 billion.
Even as new members and transfers were joining the chapter, 30 percent of the existing chapter membership departed due to unemployment. The loss in membership also put the chapter in financial distress as the Bergen Knights still owed $540 (~ $9,000 today) in membership per capita for 1932 & 33.
The Bergen Knights were not the only chapter effected. In fact, all chapters in the AHEPA domain were impacted – some to a lesser extent; others to a greater extent.
Thanks to the efforts at the National, District and local levels, membership appeared to have stabilized by 1935. By the end of 1936, chapter membership grew to 52 members. On May 15th, the chapter commemorated its 5th Anniversary with a testimonial dinner honoring past Chapter Presidents at the Elks Dining Room in Hackensack, NJ
1947 - Ahepan Magazine Silver Anniversary Edition
For the Silver Anniversary Edition of the Ahepan Magazine (July - August, 1947) the Bergen Knights submitted the following.
1947 - AHEPA Bergen Knights

The officers of AHEPA Bergen Knights Chapter. Seated (L-to-R): Paul Belevan, Past President; Theodore Kiscaras, Past President; Jean M. Kossarides Sr, Past President; Constantine Lendrihas, Past President. Standing (L-to-R): Jean M. Kossarides Jr, Captain of the Guard; Andrew A. Andrones, Warden; Harry Petrides, President; John Bellias, Vice President.
Source: The Ahepan Magazine (July - August, 1947)
On August 27, 1931, wires crossed the Continent to and from San Francisco, California, where the Supreme Convention was convening, and a new Chapter – the Bergen Knights – was born.
Since that evening the Bergen Knights has written a brilliant history. They participated in the drive for the Pomfret School [Holy Cross Seminary in Pomfret, CT], contributing from the Chapter's treasury to insure success of the programs in AHEPA policies. It supported the Community Greek School in that city. Many of its former students are now returned from service and are active, young Ahepans.
The Chapter was behind the Sanatorium and Scholarship Plan and was successful in all drives to aid them. During the recent world struggle the Chapter sold over a quarter million dollars worth of War Bonds for the government. The Chapter's benevolence did not stop here. There were various social functions for the benefit of sundry philanthropic agencies such as the Red Cross and the Community Chest. The Chapter's remarkable and successful campaign to aid the Greek War Relief became known as an outstanding example throughout the state in its clothing drive which accounted for five thousand articles of clothing mended, sorted and placed for immediate export.
Recently the Chapter sent a new precedent in furthering the aims and ideals of AHEPA by presenting to Hackensack High School an Honor Athletic Award which consists of a beautiful bronze plaque with spaces for inscribing the name each year of the student which contributes most in furthering the ancient ideals for a balanced life as strived for by the ancient Greeks.
Saint George Chapter of the Sons of Pericles was established by the Ahepa in Hackensack.
These Ahepans and the newer brothers will continue to advance its principles.
1947 Bergen Knights Chapter Officers
President, Harry Petrides; Vice-President, John Bellias; Secretary, Peter Kyriakakis; Treasurer, Louis Louzides.
Board of Governors, Stephen Delphi (Chairman), Louis Krickelas, Theodore Kiscaras, Markos Afentakis.
Chaplain, Paul Bellevan; Captain of the Guard, Jean M. Kossarides, Jr.; Warden, Andrew A. Andrones; Sentinal, Constantine Lendrihas.
1961 - AHEPA Bergen Knights Celebrate 30th Anniversary
1961 - AHEPA Bergen Knights 30th Anniversary Dinner

AHEPA Bergen Knights celebrate their 30th Anniversary on Saturday September 30th 1961 with a dinner-dance at the Suburban Restaurant in Paramus, NJ. The Bergen Knights' first chapter president, Theodore C. Kiscaras (Right), was principal speaker. Pictured with Kiscaras are George Margoles, AHEPA Supreme Vice-President, and Peter Argiriou, Bergen Knights chapter president.
Source: Bergen Record
Kiscaras Praises Chapter; Tells Aim of Group
Theodore C. Kiscaras, United States Commissioner, Saturday night lauded the American Hellenic Education Progressive Association chapter at its 30th anniversary celebration. Kiscaras was among the Bergen County, New Jersey men who organized the Bergen Knights Chapter on August 27th 1931. Among the other founders present were George Andriotes, John Carter, Andrew E. Andrones and Michael Kotchikas.
After reviewing the early struggles of the chapter, Kiscaras said:
"We the pioneers, have done our job, it is the turn of the second generation to take over and from what I have seen, AHEPA is in really good hands.
We formerly had to Americanize our fellow immigrants, but now we have to be part of the American people.
Looking around today I can see the result of years of work. The original Greek-Americans are now established, respected and proud of their two countries and the young Americans of Greek descent are a credit to us and this great country of ours.
"What we set out to do back in 1931 was crowned with success. AHEPA has a new role and a new dedication. It is not anymore to instill and to teach basic tenets, but rather, in close cooperation with our churches, it has the role of promoting good will."
The Bergen Knights Car Show
"Just a few miles from New York City, the AHEPA Bergen Knights Car Show show promises to be a metro-area collection of everything from exotic Italian trailer queens and to daily-driver American muscle cars. The festivities last all day, and all proceeds will benefit charity"
– New York Times (August 23, 2013)
On September 21, 2013, we hosted our first ever AHEPA Bergen Knights Car & Cycle Show for Cancer Research with proceeds benefitting the AHEPA District 5 Cancer Research Foundation and Alex's Lemonade Stand for Childhood Cancer Research. Since then and thanks to the participants and our sponsors we have funded over 300 hours towards cancer research.
2014 Bergen Knights Car Show

Bergen Knights Chapter President Tassos Nicholson (left of center) and Car Show chairmen Brother Joe Spaccavento (right of center) with the 2014 trophy winners.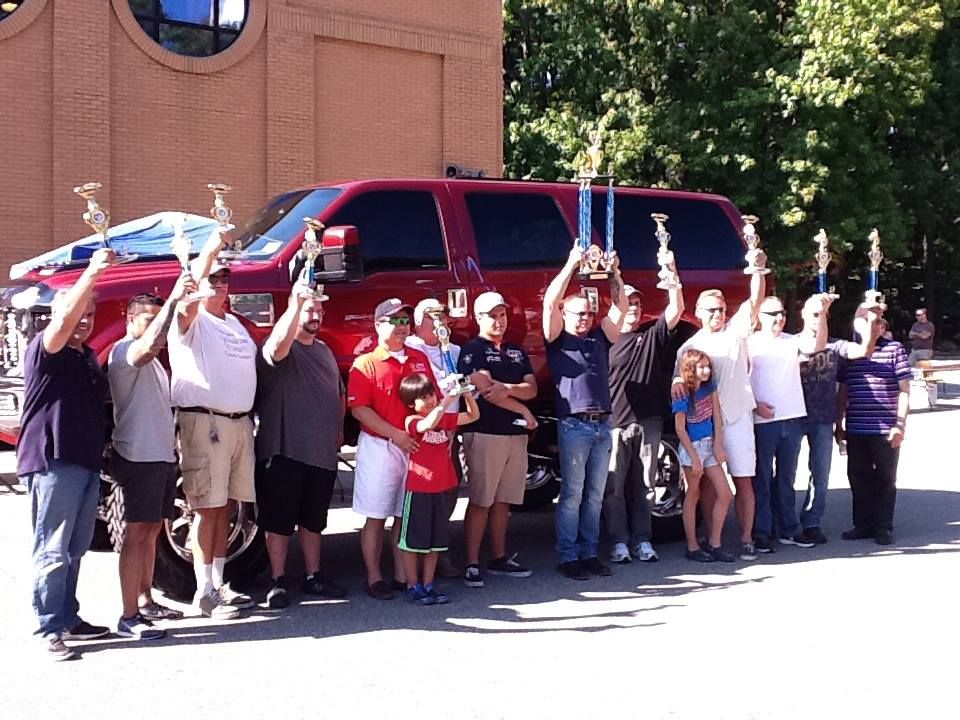 2015 Bergen Knights Car Show

Trophy Winners in front of 'Best in Show' Monster Truck
In addition to the research we funded, the car & cycle show has become a community event with members of the Saint John the Theologian's GOYA, Boy Scout and Girl Scout Troops and others volunteering and attending. Since the event's inception, each year we have been blessed with beautiful weather; a stellar mixture of older and newer cars and motorcycles. We have had a festive atmosphere with music, food and prizes and trophies being given out.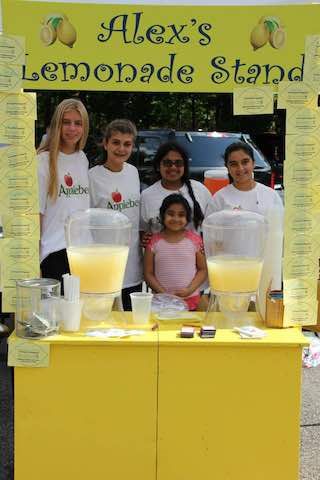 2014 Bergen Knights Car Show

GOYA & JOY Youth Volunteers managing our Alex's Lemonade Stand for Childhood Cancer Research
We are grateful to our event chairman, Brother Joe Spaccavento for his tireless effort in making our car and cycle show a success over the years.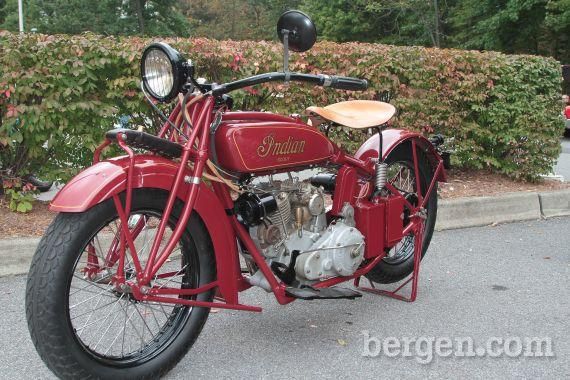 2013 Bergen Knights Car Show
Our Brother Knights
Brother Theodore C. Kiscaras
Our First Chapter President
Brother Ted was born in Pylos, Greece in 1899 and came to the United States in 1912. He settled in Rutherford, NJ in 1920 and moved to North Caldwell, NJ in 1968. He graduated from Bucknell University and then received his law degree from New York University Law School in 1929.
A life member of AHEPA, he was initiated into Alexander Hamilton Chapter #54 in Paterson, NJ. As a member of the Bergen Knights, he served as chapter president from its founding in 1931 until 1933. Brother Ted also served as chapter secretary in addition to other roles including District Secretary and Editor of the AHEPA Voice District 5 magazine. Brother Ted also served the Greek Orthodox Community of Saint George, both in Passaic and then Clifton, NJ.
The Bergen Record (January 3, 1964)

Brother Theodore C. Kiscaras was the AHEPA Bergen Knights' first chapter president when the chapter was instituted in 1931.
Brother Theodore C. Kiscaras passed away on March 21, 1979 at the age of 80.
Brother Nicholas Vagionis
Brother Nicholas Vagionis is credited with organizing the first of the annual Greek Independence Day parades in New York City, celebrating the anniversary of Greek independence in 1821.
Nicholas Vagionis

(New York Daily News August 15, 1939)
Greeks Hail Independence

Athanasios Politis, Mayor Impellitteri, Archbishop Michael and Nicholas Vagionis meet at Brother S. Gregory Taylor's Hotel St. Moritz in Manhattan before parade marking 130th anniversary of Greece's freedom (New York Daily News April 9, 1951)
15,000 March in Greek Independence Day Parade

(Left-to-right) Parade chairman Nicholas Vagionis, Mayor Impellitteri and Constantine Vagionis (New York Daily News April 9, 1951)
---
© Copyright Order of AHEPA